How do I book for a photoshoot?
---
1. Click book online at the top menu 2. Select the type of photoshoot you want to do 3. Select the perfect date and time to do your shoot 4. Fill out your information 5. Then click book now and pay your deposit See that was easy
---
How long does it take for my pictures to be done?
---
Generally it takes 7 - 14 days for the entire photo process, however we attempt send your proofs within 2 business days. This will give you the time to choose which photos you want us to edit. Once approved our staff will take another 7 days to get them color corrected, cleaned up, and ready for you to post, print, and share.
---
How do I download my photos from the gallery?
---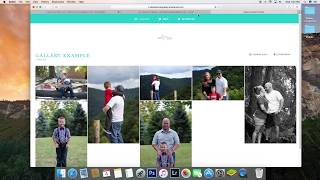 ---
Why are you all so amazing?
---
Stay tuned and find out.
---
---